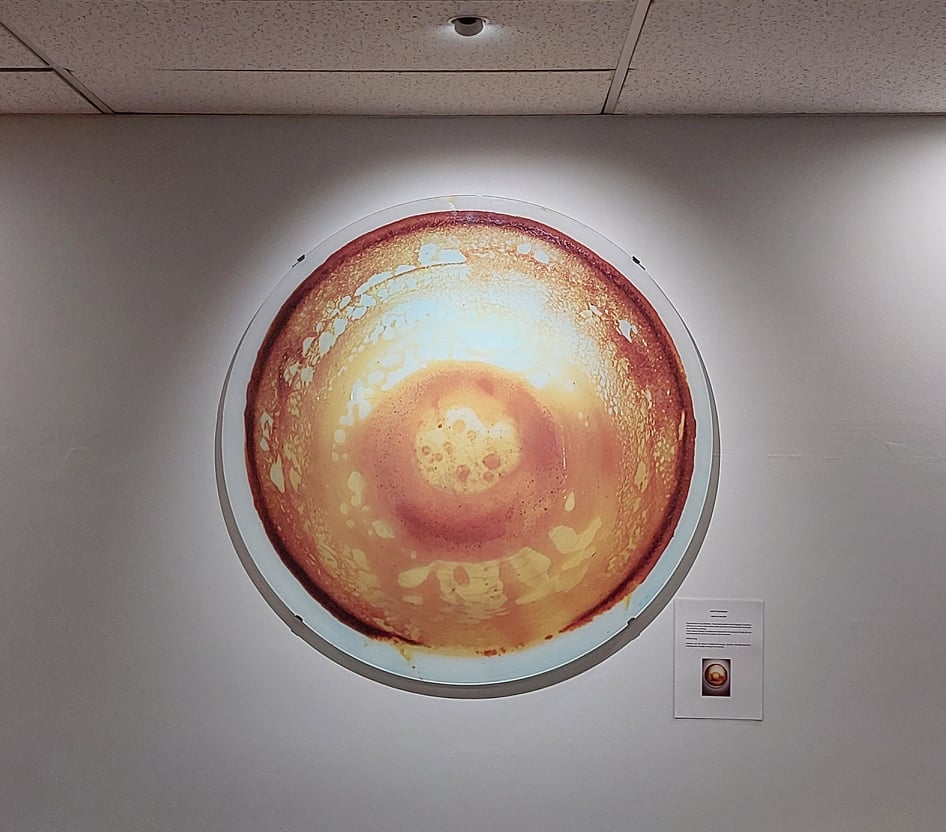 New addition to cafe
ARTIST STATEMENT
GIVE US THIS DAY
Displacement is my intention. I have restructured visual language to enable a reflection on urban culture today where elements of the consumer world give me conflicting readings.
I have taken an image of ephemeral residue from the context of daily life and reconstructed its context to create a new encounter.
Patricia Long
Caffeina was the Roman Goddess of energy, stamina, and determination, enabling clear thought, energy and creativity.